The Listening for God Ministry
This ministry seeks to encourage people to listen for God's voice in their daily lives and in daily scripture readings. Ministry activities include an online daily Bible study, a published book on the the topic of listening for God, and leadership at Bible studies and other events.



---
What's That Noise?
One of the offerings from the Listening for God Ministry is a published book available in paperback, digital, and audio form: What's That Noise? Listening for God in a Busy World.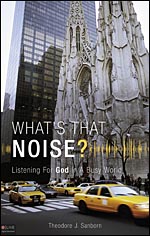 God spoke to Moses, Paul, and other spiritual giants of the Bible. Does he also speak to us? Is it possible he's communicating to us, but we don't recognize his voice?

Theodore J. Sanborn addresses this theme in his inaugural book. Sanborn draws us into the topic with thoughtful questions regarding our own beliefs and applies his own experiences to craft a compelling case for the reality of God's desire to converse with us. Hear his story and consider how God might be trying to communicate with you

"Sanborn reminds us again and again in his book through the narrative of scripture and the illustrations of his own life that hearing the voice of our Heavenly Father is supposed to be the normative experience for all of God's children. Not something mystical, not something esoteric, not something reserved for the spiritual elite," Rev. Gregory Michael Doll, Associate Pastor, Noroton Presbyterian Church, Darien, CT

You can listen to a sample chapter below:

Introduction (includes 5 topics)


Stronger Than a Locomotive (~6 minutes)


You can purchase the book at Barrett Bookstore in Darien, CT, Amazon.com, directly from the author, or other channels (ISBN-13: 978-1616636180):

Barrett Bookstore
Amazon.com: What's That Noise? Listening for God in a Busy World

Or contact the author ted@listeningforgod.org
---
Bible 365
Another offering from the Listening for God Ministry is Bible 365, now in its fifth year of a free online daily study that takes the reader through the entire Christian Bible in 365 days.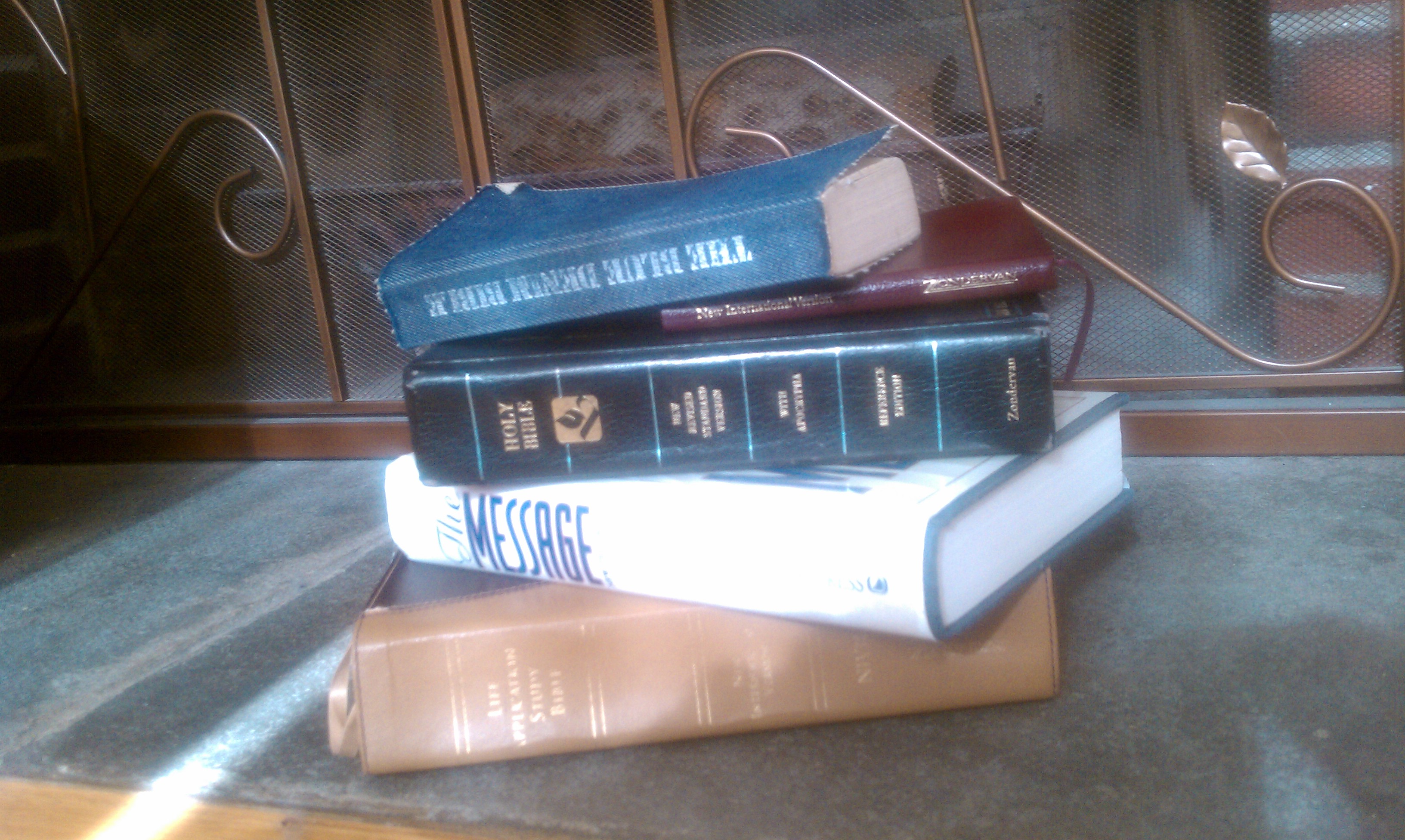 Version 6.0 of Bible 365 began on January 1st, 2016. You can sign up for daily email reminders by completing the form to the right and responding to a confirmation email that you will receive afterwards.

The study has a large and varied audience and has been getting great feedback. We receive over 10,000 hits on the web and the study has been mentioned in a Christian leadership blog and by a best-selling Christian author, Eric Metaxas. Participants from previous years have been enthusiastic and grateful:


"This is an impressive study!"
"I have found it to be a blessing!"
"I think what you have been doing on Listening for God is great as is Bible 365"

Click the following link to read an overview of Bible 365 and see a table of contents: Bible 365

---
Past Events


Launch of Bible 365 v5.0 - January 1st, 2015
Added the New American Bible version as an additional Bible version for reference, making changes in content and incorporating additional references, including Psalms, A Translation with Commentary, by Robert Alter, W. W. Norton & Company (October 19, 2009)

Launch of Bible 365 v4.0 - January 1st, 2014
Added the New Revised Standard Bible version as an additional Bible version for reference, added Comments page, made changes in content and incorporated additional references, including First and Second Kings, Interpretation by Richard Nelson, John Knox Press, Louisville, KY, 1973.

Additional Retail Placement for What's That Noise, September 1st, 2014
The Copper Quahog in Bristol, CT now has copies for sale of What's That Noise? Listening for God in a Busy World.

Guest Lecturer at Men's Bible Study October 2013
Author Theodore Sanborn presented "Who is This Man?(Mark 4)" at the Noroton Presbyterian Men's Bible Study in Darien on Friday, April 26th, 2013.

Launch of Bible 365 v3.0 - January 1st, 2013
Added the King James Version as an additional Bible version for reference, made changes in content, added additional links to news stories and illustrative videos, and added additional references, including Jesus, The Apostles, and the Early Church, by Pope Benedict XVI, Ignatius Press, San Francisco, 2007

Launch of Bible 365 v2.0 - January 1st, 2012
Added The Message as an additional Bible version for reference, made changes in content, and incorporated additional references

Launch of Bible 365 - January 1st, 2011
After 365 days of research in 2010, published the initial content for a year-long study of the Bible using a variety of commentaries and other sources as references, including books by Lawrence Boadt, William Barclay, C.S. Lewis, Eugene Peterson, and sermons and Bible Studies from the Noroton Presbyterian Church, Darien, CT. The New International Version served as the primary Bible version for scriptural reference.

Guest Lecturer at Men's Bible Study October 15th and 19th, 2010
Author Theodore Sanborn presented "Paul's Primer on Resolving Organizational Conflict (Galatians 2:1-10) at the Noroton Presbyterian Men's Bible Study in Darien on Friday, October 15th and in New York City on Tuesday, October 19th. For a copy of the speaker's notes click the following link:
Paul's Primer

Book Signing at Barrett Bookstore, Darien, CT, October 30th, 2010, from 3-5pm
This was the first book-signing event and was held held in the author's hometown, in an independent bookstore with a long history in the community. A limited supply of signed copies are still avaialble. Barrett Bookstore is located at 314 Heights Road, Darien, CT, in the Noroton Heights Shopping Center. A limited supply of signed copies are still avaialble. For more information on Barrett Bookstore please see the following link: Barrett Bookstore - Darien, CT

Launch of What's That Noise? Listening for God in a Busy World. on November 2, 2010

The book was officially launched by Tate Publishing and is available through Amazon.com, BarnesandNoble.com and most major bookstores, as well as selected independent bookstores such as the Barrett Bookstore in the author's hometown of Darien, CT.

Amazon page for What's That Noise - Listening for God in a Busy World
Barnes and Noble page for What's That Noise - Listening for God in a Busy World

For more information contact ted@listeningforgod.org