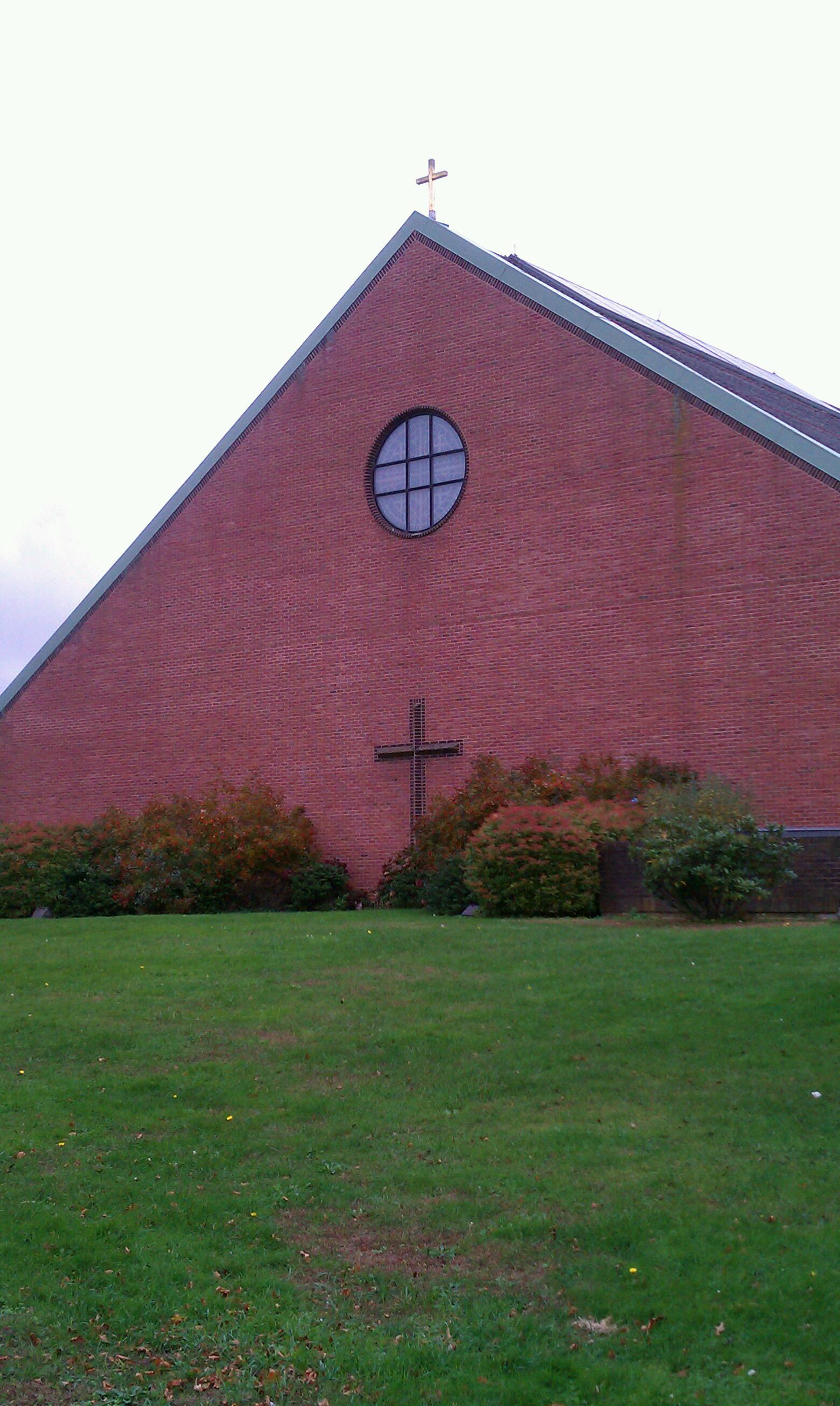 Luke 21-22
(Sacrifice)
October 30th

Produced by The Listening for God Ministry
Copyright 2015
Click here for a print- friendly version
Please refer to the Bible version of your choice to read this section. For your convenience, links are provided below that take you directly to these chapters in multiple versions on BibleGateway.com:

Luke 21-22 (King James Version - KJV)
Luke 21-22 (New Revised Standard Version - NRSV)
Luke 21-22 (New International Version - NIV)
Luke 21-22 (The Message - MSG)

In addition, the link below takes you to the NAB version from the US Conference of Catholic Bishops:
Luke 21 (New American Bible - NAB) (click the "next chapter" link on the site for chapter 22)


Key Verse
Likewise also the cup after supper, saying, This cup is the new testament in my blood, which is shed for you.

- Luke 22:20 (KJV)


Summary of Chapters
In these chapters Jesus brings his teaching into Jerusalem and into the temple. Chapter 21 opens with Jesus observing a widow making her offering and uses her as an example for what everyone else should sacrifice: "The plain truth is that this widow has given by far the largest offering today. All these others made offerings that they'll never miss; she gave extravagantly what she couldn't afford—she gave her all! (Luke 21:3-4 - MSG)"

He warns his followers of the sacrifices that they will face, such as persecution and rejection, but promised that he would always be with them. He also predicted the destruction of the temple and the invasion of Jerusalem by the Gentiles. Therefore he tells them about his return and warns them to be watchful:


"Be careful, or your hearts will be weighed down with carousing, drunkenness and the anxieties of life, and that day will close on you suddenly like a trap. For it will come on all those who live on the face of the whole earth. Be always on the watch, and pray that you may be able to escape all that is about to happen, and that you may be able to stand before the Son of Man."

- Luke 21:34-36 (NIV)


In chapter 22, the disciples prepare for the Passover feast that will be their last supper with Jesus. He broke bread and described it as body, given up for them. He warned that one of them would betray him, which set off the disciples in a side conversation about who would be the betrayer and then another tangential discussion on who would be the greatest among the non-betrayers. Jesus reminded them once again to be servants of each other. He predicted that Peter would deny him, but also explained that he had prayed so that his faith would not fail.

After dinner, Jesus went to the Garden of Gethsemane for a night of prayer. He agonized over what was to come, but accepted his father's will.


And he came out, and went, as he was wont, to the mount of Olives; and his disciples also followed him.

And when he was at the place, he said unto them, Pray that ye enter not into temptation.

And he was withdrawn from them about a stone's cast, and kneeled down, and prayed,

Saying, Father, if thou be willing, remove this cup from me: nevertheless not my will, but thine, be done.

And there appeared an angel unto him from heaven, strengthening him.

And being in an agony he prayed more earnestly: and his sweat was as it were great drops of blood falling down to the ground.

- Luke 22:39-44 (NIV)


Meanwhile, his loyal disciples were sleeping and his betrayer was approaching.

Jesus was arrested and brought before the chief priests and others. He was interrogated and mocked. Meanwhile, Peter remained at a distance. When accused by people in the crowd of being with Jesus he denied it, three times.

At daybreak the council of the elders asked Jesus to reveal his identity. He did not dispute his identity and they condemned him for it.


Reflection and Application
These chapters open with the story of the widow sacrificing all she has and ends with Jesus preparing to sacrifice his entire body. In between, Jesus tells the disciples of the sacrifices they must make, including persecution and rejection.

What is the sacrifice that Jesus is calling us to make? What are we willing to give up for him?

At the last Supper, the disciples were not ready to give up their ambition to be as high on the heavenly org chart as they could get. Down to the wire, in the company of the betrayer, and yet they are still scratching and clawing over each other to get recognition. We might be tempted to say, "What was wrong with these guys?" But, how do we know we would be any more honorable? We don't know with certainty what we would have done at the table of the Last Supper, but we do know that Jesus doesn't want us fighting over leadership positions; he wants us teaming up to serve one another and the world at large. Let's be sure we direct our energy in that way.

Peter denied Jesus three times after his arrest, but Jesus forgave him. We will see in the Gospel of John the manner in which Jesus allowed Peter to redeem himself for denying Christ. Peter had failed, but Jesus gave him another chance, enabling Peter to become the leader of the new church. When we feel like we have failed our mission for Christ we can re-read this section of Luke. Most of the disciples ran away and the one who stayed close by ended up denying our Lord. Yet, they were the ones chosen to carry on the mission - and succeeded. When we fail, let us remember how this group received a second opportunity. Jesus did not hold anything against them and still trusted them.

The humanity of Jesus can be better appreciated by slowly reading the verses in chapter 22 such as 44: "And being in anguish, he prayed more earnestly, and his sweat was like drops of blood falling to the ground (22:44 - NIV)." Although he is the Son of God, he was not immune to pain and fear. He had the omniscience of God that allowed him to know what was happening, but had the frailty of the body of a man and knew the pain he was about to endure. Yet he did it out of obedience to God and out of love for us.

C. S. Lewis observed the following regarding this scene: "For most of us the prayer in Gethsamene is the only model. Removing mountains can wait (1)."

When our task is hard, we can remember and reflect on this passage of how Jesus submitted himself to God's will and sacrificed himself for us. In chapter 21, verse 34, Jesus warns his disciples and us to guard our hearts from the world so that we are not weighed down by anxieties or tempted by the allure of worldly activities. One of the best ways that we can successfully guard our heart is to keep our eyes and hearts focused on Jesus. In a sermon on this topic, the Rev. Brandi Drake notes that it's hard to block out the anxieties and temptations, but that if we fill our hearts with goodness then there is no room for the bad stuff. You can click the play button below to hear the complete sermon from Rev. Drake:

"A Guarded Heart" Proverbs 4:23, Luke 21:34, sermon by Rev. Brandi Drake, 10/21/13

Questions and Prayers for Further Reflection
Related Questions
What are some of your favorite garden plants?
What are some of the tasks for Jesus that you find most difficult?
How do we resist the human nature and desire exhibited by the disciples who each wanted to be in a higher position in Jesus' dominion?
Recommended Prayer
Father in heaven, thank you for sacrificing your Son for us. Help us to submit to you the way Jesus did.
Suggested Prayer Concerns
Those who rejected Jesus and want to come back
Footnotes
(1) http:/twitter.com/CSLewisDaily Oct 25th, 2010, 9:31am


Looking Ahead
Tomorrow's reading: Luke 23-24 (Forgive Them Father)

Comments and Questions

Please send your comments and questions to the author at ted@listeningforGod.org or share your comments or question via the Listening for God Twitter account