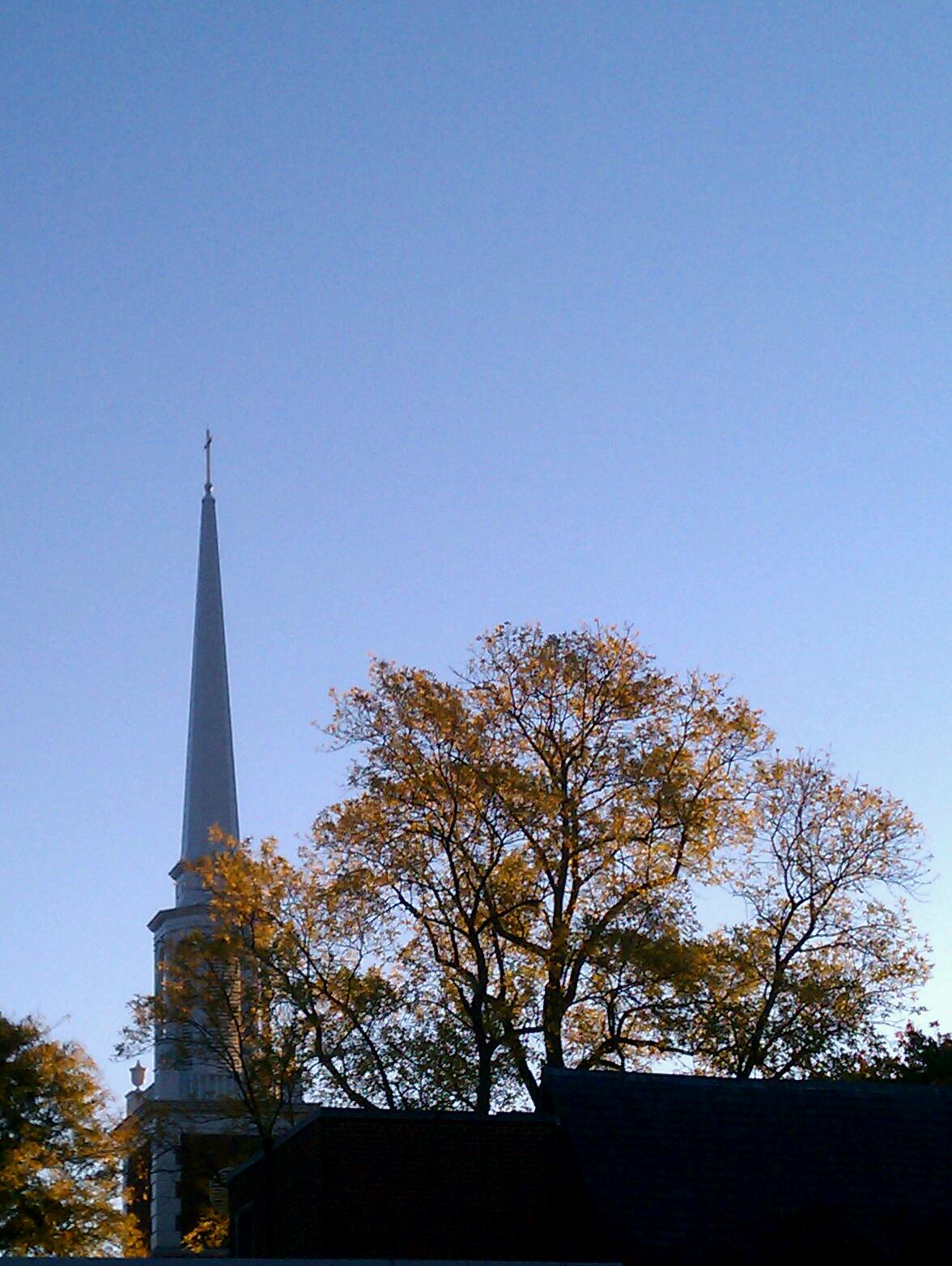 John 7-8
(The Light Illuminates but Does Not Condemn)
November 4th

Produced by The Listening for God Ministry
Copyright 2016
You can see a photo of the Rembrandt painting, "Christ and the Woman Taken in Adultery" and read an article from
the Wall Street Journal
about it and another painting of Jesus by clicking the following link:
"The Look of Salvation"
Click here for a print- friendly version
Please refer to one or more Bible versions of your choice to read this section. We recommend that you read at least two versions for added understanding. For your convenience, we have provided six links below, each of which takes you directly to today's chapters in a specific version:

Key Verse
Again Jesus spoke to them, saying, "I am the light of the world. Whoever follows me will never walk in darkness but will have the light of life."

- John 8:12 (NRSV)


Summary of Chapters
In chapter 7, Jesus went to the temple to teach during a period of the Feast of the Tabernacles that we had read about in the Old Testament. When people asked where his learning came from he replied that it came from God. But the people thought they knew where he had come from (the carpenter's family in Nazareth), and it wasn't the place or people from whom they expected the Messiah to come.


Then Jesus cried out as he was teaching in the temple, "You know me, and you know where I am from. I have not come on my own. But the one who sent me is true, and you do not know him. I know him, because I am from him, and he sent me." Then they tried to arrest him, but no one laid hands on him, because his hour had not yet come. Yet many in the crowd believed in him and were saying, "When the Messiah comes, will he do more signs than this man has done?"

- John 7:28-31 (NRSV)


Shortly after that statement, Jesus quoted Isaiah 12:3 when he said, "On the last day of the festival, the great day, while Jesus was standing there, he cried out, "Let anyone who is thirsty come to me, and let the one who believes in me drink. As the scripture has said, 'Out of the believer's heart shall flow rivers of living water.'" Now he said this about the Spirit, which believers in him were to receive; for as yet there was no Spirit, because Jesus was not yet glorified (John 7:38-39 NIV)."

In chapter 8, the Pharisees organized a face-off that they had considered a perfect trap to catch Jesus. They brought before him a woman who had committed adultery, pointed out the Law of Moses against this act, and asked Jesus for a response.


This they said, tempting him, that they might have to accuse him. But Jesus stooped down, and with his finger wrote on the ground, as though he heard them not.

So when they continued asking him, he lifted up himself, and said unto them, He that is without sin among you, let him first cast a stone at her.

And again he stooped down, and wrote on the ground.

And they which heard it, being convicted by their own conscience, went out one by one, beginning at the eldest, even unto the last: and Jesus was left alone, and the woman standing in the midst.

When Jesus had lifted up himself, and saw none but the woman, he said unto her, Woman, where are those thine accusers? hath no man condemned thee?

She said, No man, Lord. And Jesus said unto her, Neither do I condemn thee: go, and sin no more.

- John 8:6-11 (KJV)




In the next section of chapter 8 Jesus explained that he is the Light of the World and is eternal. He also warned of the coming judgment. The people argued with him on every point and would not listen or see the light.


Reflection and Application
Some of the quotes in today's reading are typical of the complicated sentences that John ascribed to Jesus. For instance, John 7:6 (NAB): " "My time is not yet here, but the time is always right for you.' " At that time, the disciples may not have fully understood what Jesus meant by his time or their time, but may have been afraid to ask. Consider also Jesus' response to the mocking people in John 28:7 (MSG - italics added): "Then Jesus, still teaching in the temple courts, cried out, 'Yes, you think you know me and where I'm from, but that's not where I'm from. I didn't set myself up in business. My true origin is in the One who sent me, and you don't know him at all. I come from him—that's how I know him. He sent me here (MSG - italics added).' "

The translation from the Message which is quoted above includes the addition of the word think that is not found in other commonly used versions, such as the NIV or the NRSV, which was quoted from earlier on this page. The insertion of the word think makes Jesus statement more clear: The people thought they knew who Jesus was - the son of a carpenter. But in reality, he is the Son of the Living God, which was beyond the comprehension of some of the people in his audience. Then he says that the people don't know him because they don't know the father, but he does because that's where he came from. In the following chapter, Jesus explained that if the people know Jesus then they know his father: "So they said to him, "Where is your father?" Jesus answered, "You know neither me nor my Father. If you knew me, you would know my Father also (John 8:19 - NAB)." At a glance, it all might seem circular, but when we accept Jesus words on faith it becomes clear. If we believe Jesus and accept his word, then we truly know him and through him we know the Father and the Holy Spirit that helps us to carry on his work.

Jesus said he came to fulfill the law, but when the Pharisees told him to uphold it, he did not ensure that the adulterous woman received the proper punishment. Why is that? The reason is that he came to forgive, in fulfillment of the law and prophets, and consistent with the characteristics of God as observed by Psalmists. For example, in Psalm 85, the author said the following:


Lord, you were favorable to your land;
you restored the fortunes of Jacob.
You forgave the iniquity of your people;
you pardoned all their sin.
You withdrew all your wrath;
you turned from your hot anger.

- Psalm 85:2 (NRSV)


When we realize we have run afoul of God's law, we can run to him for forgiveness and if we are sincere in our hearts then we will receive it. The Renaissance artist Rembrandt Harmenszoon van Rijn (15 July 1606 – 4 October 1669)depicted the scene of forgiveness from today's Gospel story in a painting titled "Christ and the Woman Taken in Adultery" A review from 2011 in the Wall Street Journal notes that "Rembrandt shows us a moment not of action but of contemplation, as Jesus calmly considers the charge (1)."

As the Light of the World, Jesus illuminates the law in order to help us realize where we have gone wrong. His light also leads us to him and the salvation he offers. The people in his audience argued with him on every point because they could not accept that the moment they had been waiting for had finally arrived. But some did believe:


To the Jews who had believed him, Jesus said, "If you hold to my teaching, you are really my disciples. Then you will know the truth, and the truth will set you free."

- John 8:31-32 (NIV)
The same holds true for us. If we feel trapped in our lives then we can turn to Jesus and he will set us free of the things that we have worried about unnecessarily. Instead of worrying about these things that will pass away we can put our focus on him who is eternal.



Questions and Prayers for Further Reflection
Related Questions
Who was your favorite teacher from your childhood, or later years, (and why)?
What do you think Jesus wrote on the ground when the people were preparing to stone the woman caught in adultery?
What does Jesus mean when he says "the truth will set us free?"
Recommended Prayer
Father in heaven, thank you for giving us instruction and then providing mercy. Help us to see the truth and tell others.
Suggested Prayer Concerns
Those who have broken the law and seek mercy
Footnotes
(1) "The Look of Salvation," Wall Street Journal," August 12th, 2011, p. D6


Looking Ahead
Tomorrow's reading: John 9-10 (I Was Blind but Now I See)

Comments and Questions
Please add your thoughts to our Comments page or send your comments and questions to the author at ted@listeningforGod.org or share your comments or question via the Listening for God Twitter account