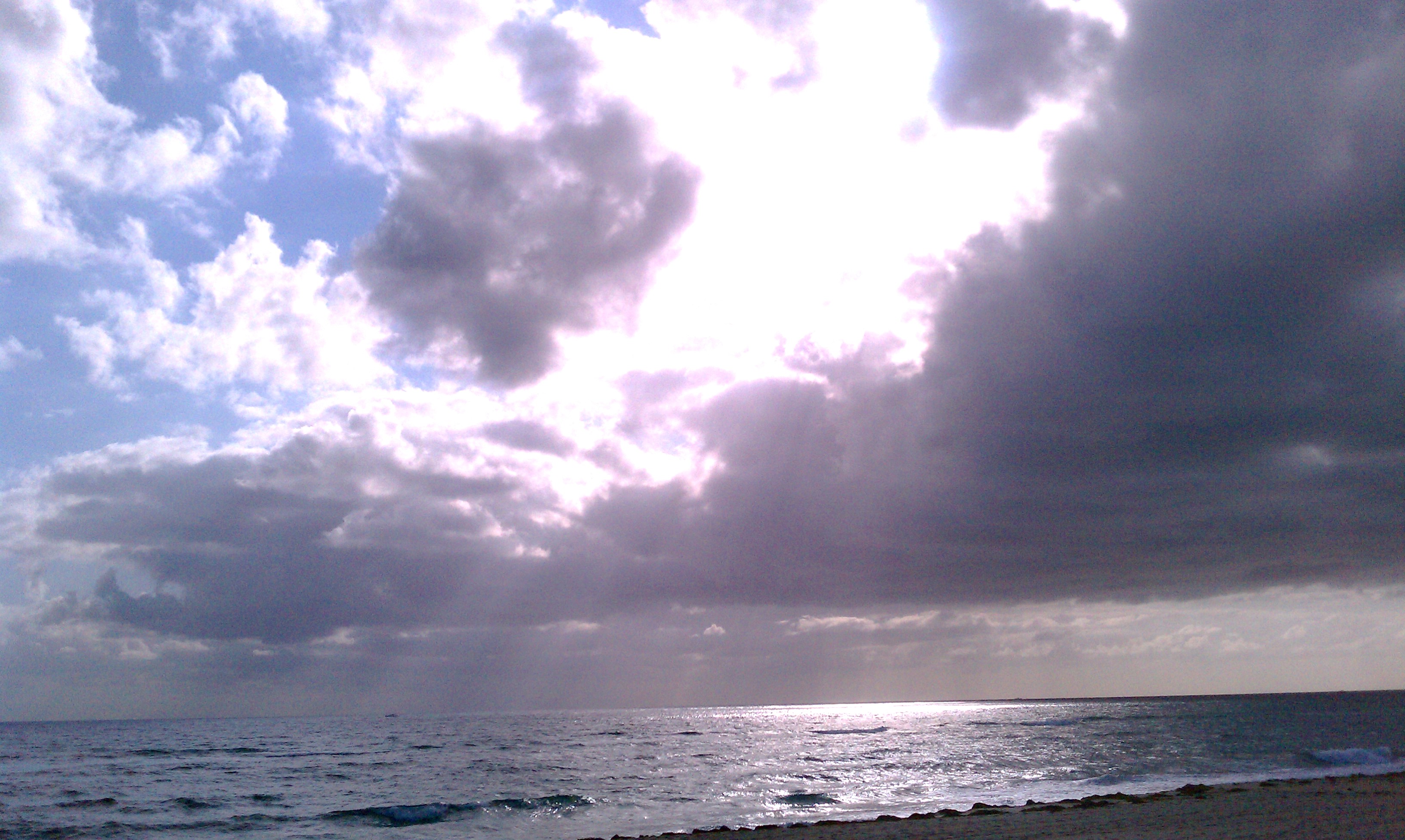 Exodus 14-16
(Parting of the Red Sea)
January 20th
Produced by The Listening for God Ministry
Copyright 2016
Click here for a print- friendly version
Please refer to one or more Bible versions of your choice to read this section. For your convenience, we have provided six links below, each of which takes you directly to today's chapters in a specific version:

Key Verse
Moses held out his hand over the sea, and the LORD drove the sea back with a strong east wind. It blew all night and turned the sea into dry land. The water was divided, and the Israelites went through the sea on dry ground, with walls of water on both sides.

- Genesis 14:21-22 (GNB)


Summary of Chapters
It seems that we find another well-known story in every day's study of the book of Exodus. Today's study includes the famous parting of the Red Sea and the provision of manna and quail in the desert.

The Pharaoh waffled again, as noted in chapter 14. He reneged on his promise to let the people go and instead pursued them with a vengeance. From a human perspective, it would have seemed like a disastrous tragedy was about to take place. The highly-trained and disciplined Egyptian army, outfitted with chariots, charged with full force against a ragtag group of shepherd families. What would be the odds of any of them surviving? But from God's perspective, the defensive strategy for his people was as simple as a pillar of cloud that kept them separated.

Many of the Israelites were not immune from waffling, as they immediately began to fret, and wished they were back under the yoke of slavery. They did not yet understand the full power of God and his will to protect them.

As Pharaoh approached, the Israelites looked up and saw them— Egyptians! Coming at them!

They were totally afraid. They cried out in terror to God. They told Moses, "Weren't the cemeteries large enough in Egypt so that you had to take us out here in the wilderness to die? What have you done to us, taking us out of Egypt? Back in Egypt didn't we tell you this would happen? Didn't we tell you, 'Leave us alone here in Egypt—we're better off as slaves in Egypt than as corpses in the wilderness.' "

- Exodus 14:10-12 (MSG)
But when the Red Sea opened up for the Israelites and then closed on the Egyptians there was great shouts of joy and song. A reasonable person would assume that at this point the Israelites would have finally appreciated God's plans for them, but they soon began complaining of hunger and thirst, and once again pined for their days of back-breaking slave work for the Pharaoh. God responded by giving them manna, quails, and an oasis with palm trees.


I have heard the grumbling of the Israelites. Tell them: In the evening twilight you will eat meat, and in the morning you will have your fill of bread, and then you will know that I, the LORD, am your God. In the evening, quail came up and covered the camp. In the morning there was a layer of dew all about the camp, and when the layer of dew evaporated, fine flakes were on the surface of the wilderness, fine flakes like hoarfrost on the ground.

- Exodus 14:12-14 (NAB)



---

The Israelites ate the manna for forty years, until they came to settled land; they ate the manna until they came to the borders of Canaan.

- Exodus 14:35 (NAB)




Reflection and Application
God protects and provides.

The phenomenon of the Red Sea withdrawing and then rapidly closing is another one that occurs naturally. This one results from a combination of strong gale force winds that blow from the north and then suddenly shift to the south during the ebb tide at that location (1). However, the miracle was in the timing of these events that allowed the Israelites to safely cross the sea. God often takes natural events and makes them occur at a time of his choosing, in accordance with his plans. For this reason, we may find ourselves walking past miracles, totally unaware of God's intervention, unless we are tuned into him.

When we raise our awareness of God through study and prayer we are more likely to recognize his hand in moments of mercy and justice. You can find a collection of these types of stories from various people in the book When God Winks at You by Squire Rushnell. One testimony in the book is from a duck hunter named Gerry who fell into icy water, expecting to drown, but persisted in prayer and was miraculously rescued by a boat named Second Chance.

You can also hear accounts of God's intercession by listening closely to your friends and family. When you start to search, it seems as if everyone has at least one story of an unexpected intervention from God. Therefore, it is right for us to remember what he has done for us and trust him before complaining or worrying.

God wants us to pray to him and listen for his answers. This two-way communication is an important part of our relationship. But there are also times when he wants us to take action. When Moses began to pray for protection from the advancing Egyptians, God responded with a call for action:


"Why are you crying out to me? Tell the Israelites to move on. Raise your staff and stretch out your hand over the sea to divide the water so that the Israelites can go through the sea on dry ground."

- Exodus 14:16 (NIV)
God performs miracles for us, like splitting a sea or sending a rescue boat, but we have to take the step to walk through the dry ground or climb in the boat. There is a time to pray, a time for action, and also a time for rest. We can take a break on every seventh day, as the Israelites did in the desert, and then trust that he has provided enough manna for us to get through that seventh day.

The exodus from physical bondage in Egypt is considered the pivotal point in the Old Testament. In his lectures on the Old Testament, the Rev. Greg Doll explained to his audience that God saved the people of Egypt because of his Grace - not because they were good. Doll further explained that Jesus led the second exodus - the exodus from the bondage of sin, not because we are good, but because of his Grace. As such, the Resurrection is the pivotal point in the New Testament and we can see the same God of Grace in both parts of the Bible (2).

The song performed by Moses and Miriam in chapter 15 is the oldest in the Bible and perhaps one of the oldest on record anywhere. It's a song of joy sprinkled with hyperbole and colorful images, such as, "By the blast of your nostrils the waters piled up (Ex 15:8 - NIV)." Like many other humans, these refugees from Egypt were emotional people who were quick to praise God in song when things looked good and were quick to complain when things looked bad. This pattern of behavior was recognized in the 106th Psalm, "A Confession of Israel's Sins,"


We have sinned with our fathers, we have committed iniquity, we have done wickedly.

Our fathers understood not thy wonders in Egypt; they remembered not the multitude of thy mercies; but provoked him at the sea, even at the Red sea.

Nevertheless he saved them for his name's sake, that he might make his mighty power to be known.

He rebuked the Red sea also, and it was dried up: so he led them through the depths, as through the wilderness.

And he saved them from the hand of him that hated them, and redeemed them from the hand of the enemy.

And the waters covered their enemies: there was not one of them left.

Then believed they his words; they sang his praise.

- Psalm 106:6-12 (KJV)


Let us pray that we praise God in all circumstances, good or bad.

A modern version of a commemorative Red Sea-parting song of encouragement is the Gospel piece, "Mary Don't You Weep," which ties together the two pivotal moments from the Old and New Testaments into a single song that advises us not to worry because God is our protector:


Moses stood on the Red Sea shore,
Smote the water with a two-by-four.
Pharaoh's army got drowned-ed
Oh Mary don't you weep no more!

-Excerpt from traditional lyrics

For your inspirational pleasure, here is an amateur video recording of a live performance of this traditional song by a well-known artist and his band that is not widely recognized for singing Gospel songs, but does a fantastic job of capturing the emotion of this old spiritual tune:

Mary Don't You Weep, Performed by Bruce Springsteen and the Seeger Sessions Band


Questions and Prayers for Further Reflection
Related Questions
What memorable experiences have you had with rising and falling tides?
What incidents of God's intervention have you experienced or heard about that you would like to share?
What is the action that God is looking for from you today?

Recommended Prayer
Father, please help us to recognize your intervention in our life and share our experience with others in order to glorify you.

Suggested Prayer Concerns
People praying for an unbelievable miracle



Footnotes

(1) Boadt, Lawrence, Reading the Old Testament: An Introduction, Paulist Press, Mahwah, NJ; 1984, p. 169
(2) Doll, the Rev. Gregory, "Old Testament Study," Noroton Presbyterian Church, January 2011 - May 2011



Looking Ahead

Tomorrow's reading: Exodus 17-20 (The Ten Commandments)



Comments and Questions
If you have comments or questions, please add them to our Comments page, email to the author at ted@listeningforGod.org, or share your comments or questions via the Listening for God Twitter account